Specialists In Bar Fit Outs
If you're looking to transform your bar space into a functional and elegant establishment, Mulmar Foodservice Solutions is the only market leading refitting company you need. Whether you're looking for a refit of your kitchen or an attractive functional bar and dining area we are fully equipped to meet your needs. In addition to our exclusive range of top-quality stainless-steel fabrication and bar construction, our extensive database of equipment suppliers works to secure you best prices on all your equipment needs. Mulmar Foodservice Solutions can provide you with a one stop shop for all your design, supply, and maintenance needs.
From Design To Build, We'll Handle The Finer Details
Design
At Mulmar, we pride ourselves on our creativity and expertise when it comes to bar interior design. Our talented team of designers will work closely with you create the perfect space to match your bar's unique identity. We work in a wide range of styles. Whether you imagine a traditional ambience or a sleek, modern look, we are fully equipped to meet and realise your vision. Our expert team of designers specialise in creating custom counters that combine aesthetics and functionality in one perfect centrepiece for your bar fit out. From this, the rest of the bar interior flows naturally.
Manufacture
The same commitment to excellence in our design team extends to how we manufacture, especially in the materials we use. Using a variety of materials, from elegant woods to pristine stainless steel, we craft high quality components for our clients' bar fit out. We have a capable and skilled team of joiners, dedicated to precision and attention to detail, that results in craftmanship we can be proud of, and you will be thrilled with. Our components are the building blocks to creating your perfect space and make components that not only measure up but work together to meet your vision.
Installation
Once the concept and design are finished and the parts are assembled, our installation team will assemble, install, and fit the components for your space. Our process is seamless, timely, and efficient. We understand the need to minimise disruption to your business and get things up and running as quickly as possible. However, we never compromise our high quality in pursuit of efficiency. Though we work diligently to finish in good time, we guarantee that your bar fit out will still be to the high level of expert craftmanship that we hope you can expect from any of our teams.
We Work On Projects Of All Sizes
No bar fit out project is too small or too large for us. We can build anything from an intimate bar space to a sprawling gastropub that consistently serves larger numbers of customers. We take it upon ourselves to successfully deliver exceptional results no matter the size of the task.
Whether your business is looking to transform a pre-existing space or begin completely from scratch, Mulmar Food Service Solutions has the expertise and resources to deliver brilliant results. Contact us today to discover how we can bring your vision to life.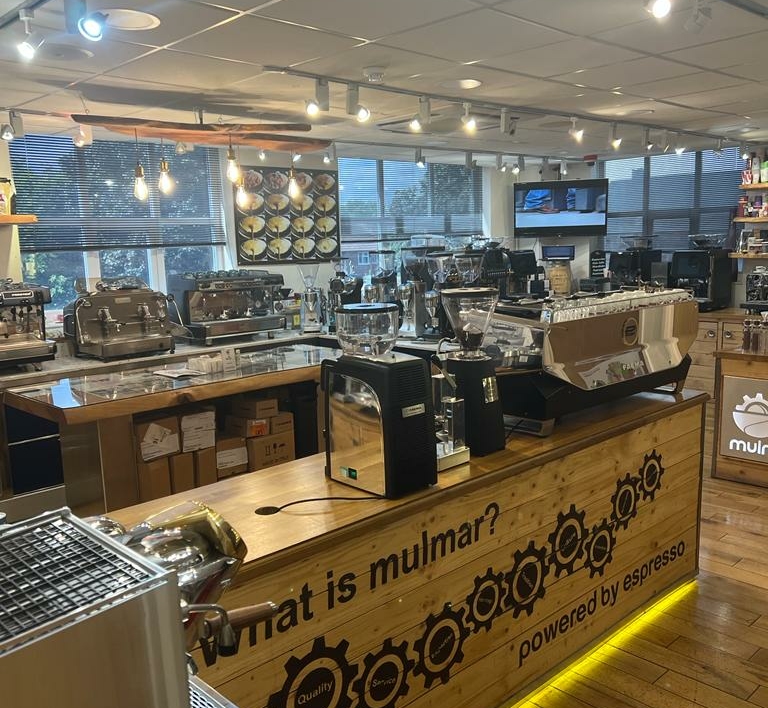 "Mulmar demonstrated at an early stage in our relationship that they are a true partner to Snowflake executing a great service from site selection advise, CAD design through to completion and ongoing service support at all our locations. "
ASAD KHAN , Founder & CEO of Snowflake Luxury Gelato