PETRONCINI IMPIANTI SPECIALITY ROASTERS
Petroncini Impianti designs, manufactures and installs processing plants for coffee and similar product like peanuts, barley, pistachios, almonds, hazelnuts and cocoa. We can customize them according to your needs and make them fully functional.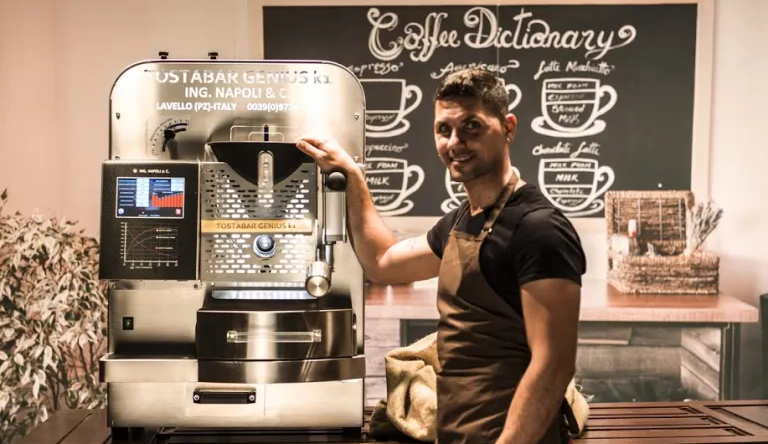 TOSTABAR GENIUS K1 COFFEE ROASTING MACHINE
In 2002 Angelo and Fernando Napoli gave life to the best machines in the world for a micro roastery. The production of coffee roasting machines has always been their core business.