Mulmar's fully trained coffee machine engineers carry out PSSR testing as part of your annual coffee machine service, or as a separate on-site maintenance service at a time that is convenient for you.
A PSSR coffee machine test must be carried out regularly by law, under the Pressure Systems Safety Regulations (2000). The test will check your espresso boiler pressure, including the boiler vessel itself and the attached safety valves.
The duty to arrange a coffee machine pressure test falls on the owner/employer, so it's important to be aware of your responsibilities under the legislation. It also makes sense to have your espresso machine pressure checked regularly to keep it running efficiently and reduce the need for commercial coffee machine repairs in the future.
What to Know About PSSR Testing
A PSSR coffee machine test takes its name from the Pressure Systems Safety Regulations, which came into force in February 2000. This legislation places several requirements on owners of pressurised steam equipment such as commercial espresso machines:
Have competent coffee machine engineers install and test the machine
Check the espresso boiler pressure at installation, before first use
Draw up a scheme of examination for future espresso machine pressure tests
Conduct future coffee machine pressure tests regularly (i.e. annually)
Keep records of any commercial coffee machine repairs involving the boiler
It's normal for the first coffee machine boiler test to be carried out at about 14 months after installation. Following that, it's good practice to include a boiler pressure test in your annual coffee machine service, to demonstrate compliance with the legislation.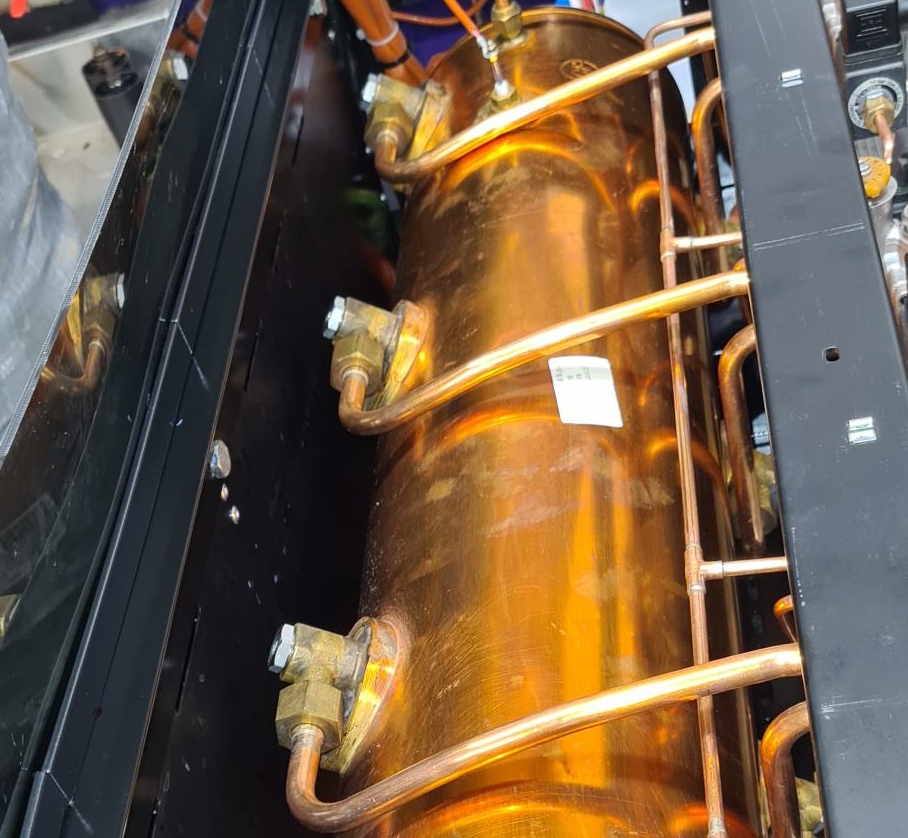 About Mulmar PSSR Testing
We offer espresso boiler pressure testing as a standalone service on-site, or as part of your Full Annual Service in our workshop.
In general, we believe a Full Annual Service is the best option. You can read more about our off-site coffee machine repair services here.
However, if you prefer on-site coffee machine servicing, we can also accommodate that. Our expert engineers can either carry out the complete PSR test or dismantle your espresso machine to provide access for own chosen Boiler Inspector.
Get more information about this and all our on-site espresso machine maintenance plans.
What is Included in a PSSR Test?
Mulmar offers boiler inspections on-site or at our workshop. In either case, a trained Mulmar coffee machine engineer will dismantle your espresso machine to provide access to the internal boiler, safety valves and relevant pipework.
A competent Boiler Inspector will then examine the boiler vessel and valves, replace any parts as required, pressurise the system and test that it is functioning correctly.
Commercial coffee machines contain hot water under very high pressure, often at boiling point. While catastrophic failures are very rare, a regular PSSR test ensures that the coffee machine's safety systems, such as the excess pressure release valves, will do their job if needed.
Contact us today for full details of our on-site and workshop coffee machine maintenance and repair services, including boiler inspections, breakdown cover, scheduled preventative maintenance and the availability of loan machines while yours is in our workshop.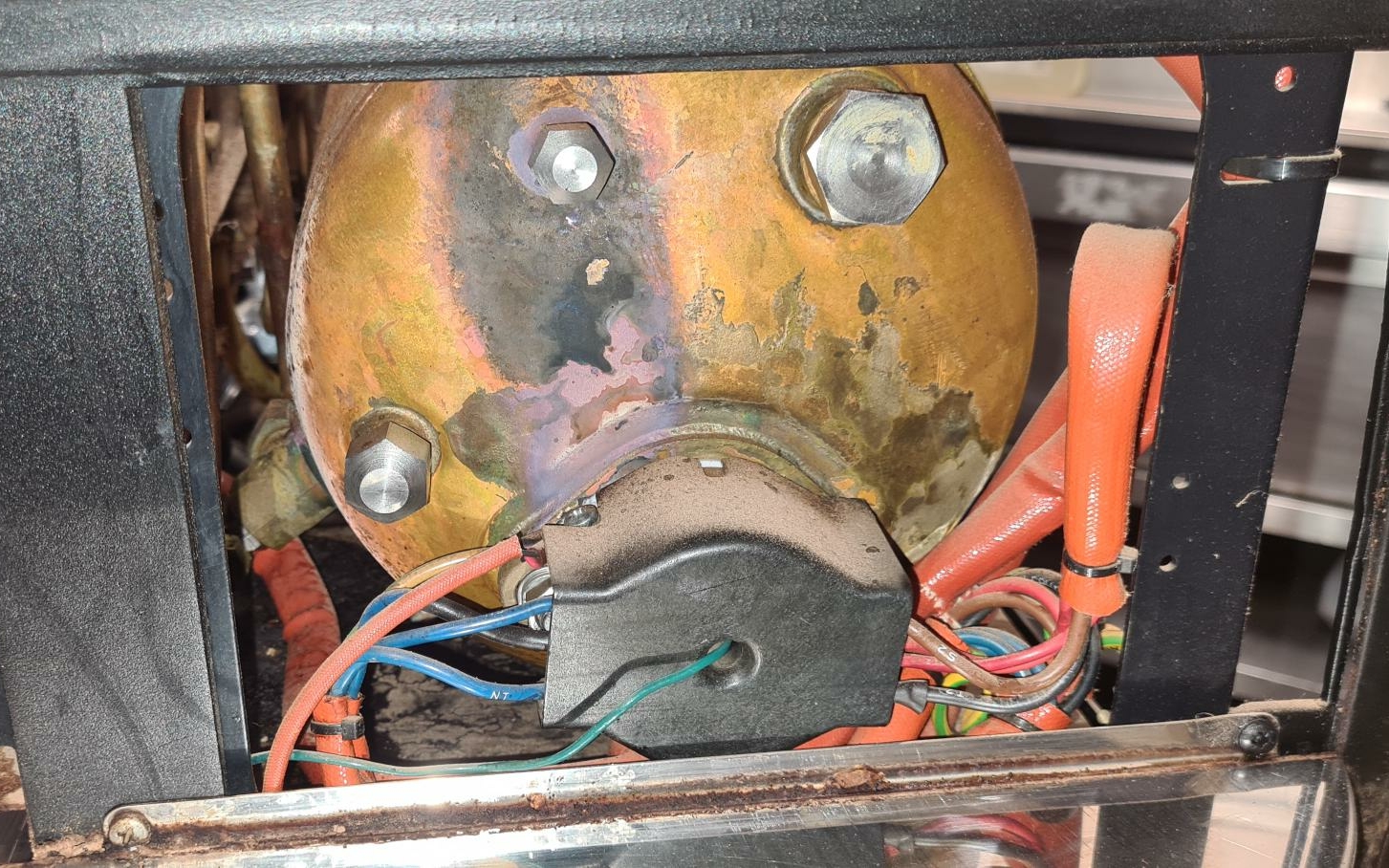 Get a PSSR Scheme of Examination
You should have a PSSR Scheme of Examination – a schedule of future inspections and planned PSSR testing – from the initial installation of any new coffee machine that contains a high-pressure espresso boiler.
Remember, your duties include adequate initial testing of the espresso boiler pressure and safety valves by a competent installer or engineer, so this is not something you can ignore until your coffee machine is 12-14 months old.
Mulmar would always recommend having new coffee making equipment installed, commissioned and properly tested by a qualified, competent coffee machine engineer, and immediately scheduling annual servicing such as our Full Annual Service option.
Book a Mulmar Full Annual Service including PSSR test for your espresso machine now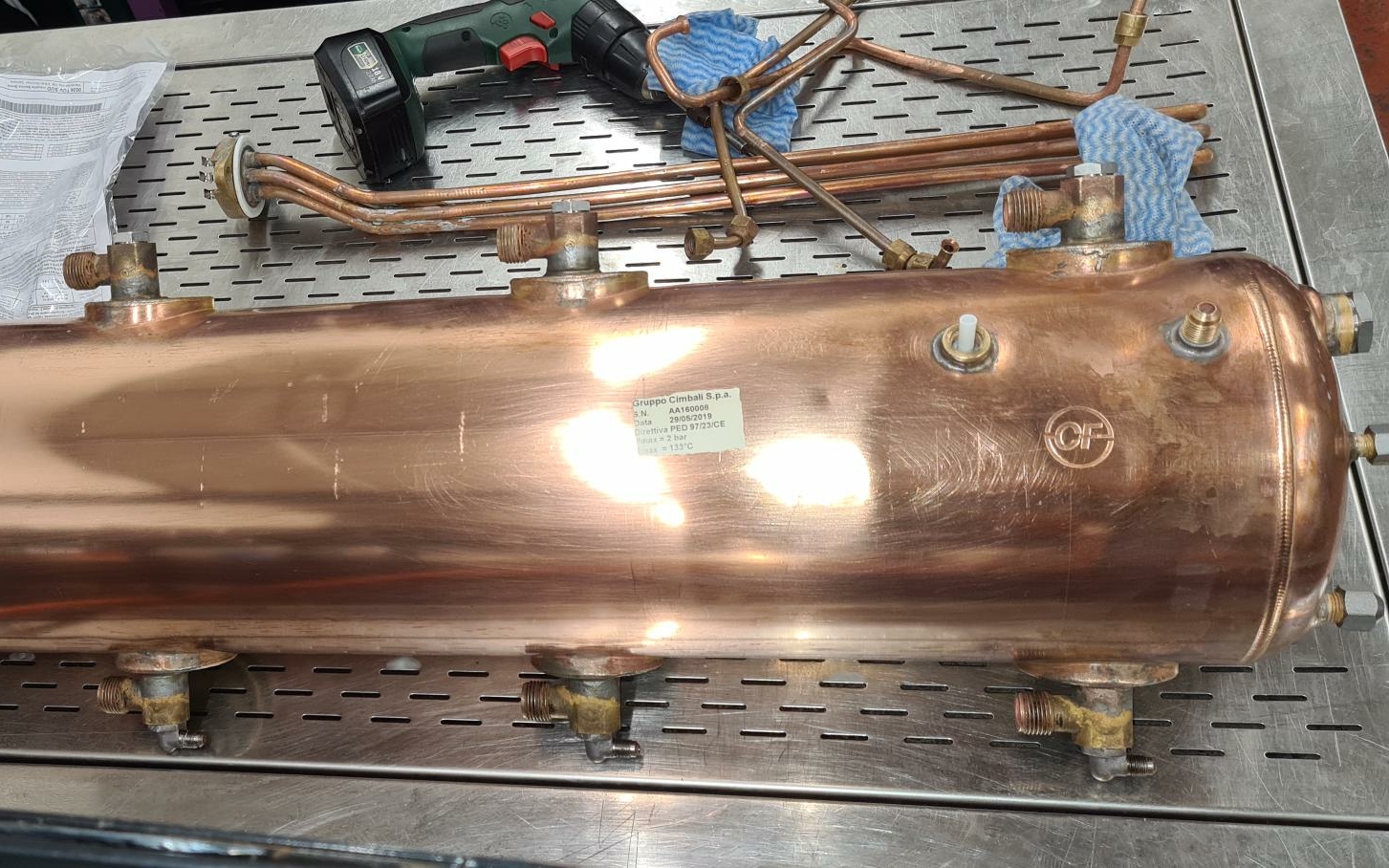 Contact us today to find our more about out coffee machine boiler inspection service!