Specialists In Cafe Fit Outs
Mulmar Food Service solutions is a market leader in the supply, installation, maintenance, and repair of commercial coffee machines and kitchen equipment. We consult with our clients fully prior to utilising CAD design programs to create their ideal scheme. Whether you require a refit of your kitchen to better utilise space or a bar and dining area, we are here to help you, using our extensive database of suppliers to secure best prices on all your equipment needs. Mulmar Food Service Solutions can provide you with a bespoke service for all your design, equipment supply and ongoing equipment maintenance needs.
From Design To Build, We'll Handle The Finer Details
Design
In styles ranging from traditional to modern, Mulmar will work with you to develop a welcoming café interior design that reflects your café's style and individuality. As well as finding equipment as elegant as they are functional, our café fit out service also involves everyday design decisions such as café counter design so that the focal point of your café is tailored to your needs and imagination. The perfect design is the first stage in bringing your perfect business to life and we're excited to join you for it. Whatever style you have in mind, we can make it happen.
Manufacture
Our skilled in-house joiners create beautiful custom furniture and features to make sure that every element of your café fit out is perfectly tailored to your concept and design. We work expertly with materials to build anything from a great wood café counter design or stainless-steel structures. By combining the design with a dedication to high quality craftmanship to make sure that every one of our fit-out services results in high aesthetic quality that never sacrifices durability. Our expert team of joiners understands that nothing is more important than using high quality materials to ensure an impressive interior that lasts.
Installation
Not only do we build your dream interior, but our café fit up service also includes installing, repairing, and customising your equipment. We have a range of top of the range coffee machines, from espresso machines to milk steamers and dispensers that not only maintain the productivity of your workplace and the quality of your service, but they also look fantastic and suit any café interior design. We make it our responsibility to ensure that the perfect appliances are installed smoothly while also continuing to provide on-site commercial coffee machine repairs with our specially qualified and experienced team of engineers.
We Work On Projects Of All Sizes
No café fit out project is too small or too large for us. We can build anything from a cozy café that focuses on comfort to an expansive bar that serves larger numbers. In any case, we take it upon ourselves to professionally deliver outstanding results no matter the size.
Whether your business is looking to transform a preexisting space or begin completely from scratch, Mulmar Food Service Solutions has the expertise and resources to deliver brilliant results. Contact us today to discover how we can bring your vision to life.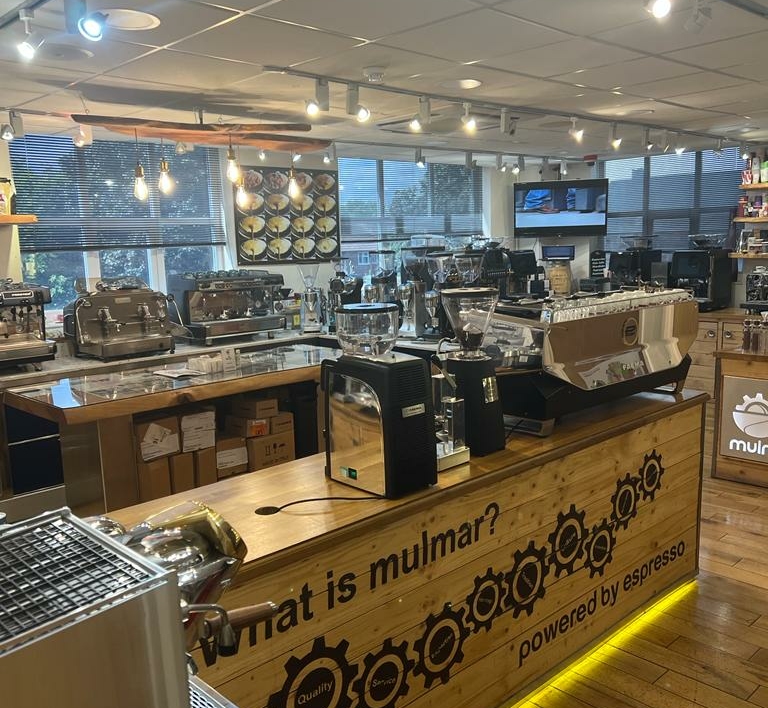 "Mulmar demonstrated at an early stage in our relationship that they are a true partner to Snowflake executing a great service from site selection advise, CAD design through to completion and ongoing service support at all our locations. "
ASAD KHAN , Founder & CEO of Snowflake Luxury Gelato