Specialists In Restaurant Fit Outs
Mulmar Food Service Solutions fit out exceptional dining spaces for our clients' restaurants. Whether you're looking to redesign an existing space or build something entirely from scratch, we work efficiently and thoroughly to help you. Mulmar is a market leader in the supply, installation, maintenance, and repair of hospitality and kitchen utilities. From kitchen refits to bars and dining areas, we use our extensive database of suppliers to secure best prices on all your supply and servicing needs. Mulmar Food Service Solutions can provide you with a bespoke service for all your design, equipment supply and ongoing equipment maintenance needs.
From Design To Build, We'll Handle The Finer Details
Design
We understand how important ambience is to the interior of a restaurant. Our experienced designers work closely with the client to create a restaurant interior design that matches your brand identity and appeals to your target customers. From cozy and traditional to sleek and modern styles, our designers are versatile and creative, able to help you realise your vision. This includes the perfect restaurant counter design. The restaurant counter is not just a functional component but is often the focal point of the interior. Our designers will help you create a counter that combines style with functionality and is tailored to your needs.
Manufacture
Our team of craftspeople are highly skilled and use a variety of high-quality materials, including wood and stainless steel, to build the right elements for your restaurant fit out. In every component we create, our joiners are precise, thorough, and attentive to even the smallest details. We understand that a restaurant is a complex, mutually supportive ecosystem that relies on every part running smoothly. For this reason, we care deeply about building high quality equipment and structures for our clients' restaurants that work together seamlessly. Mulmar are proud to provide durable, visually appealing furniture and appliances for restaurant fit outs.
Installation
After the design and manufacturing phases are complete to your satisfaction, our installation team will work to ensure a seamless and efficient installation process that will minimise the disruption to your business operations. This will allow you to be up and running, able to greet customers with your restaurant's updated look as quickly as possible with your operations up and running. Whether we're building you a state-of-the-art kitchen or installing decorations and furnishings, we will make sure that when we're finished your restaurant interior will look how you envisioned it would and function as well as you deserve it to.
We Work On Projects Of All Sizes
We at Mulmar have the experience and the skill to take on any project, no matter the size. Whether you're a cozy, local eatery or a fast-moving, high-capacity restaurant, our team is equipped to meet any challenge head on. We deliver impressive restaurant fit-out solutions tailored to your precise requirements.
Whether your business is looking to transform a pre-existing space or begin completely from scratch, Mulmar Food Service Solutions has the expertise and resources to deliver brilliant results. Contact us today to discover how we can bring your vision to life.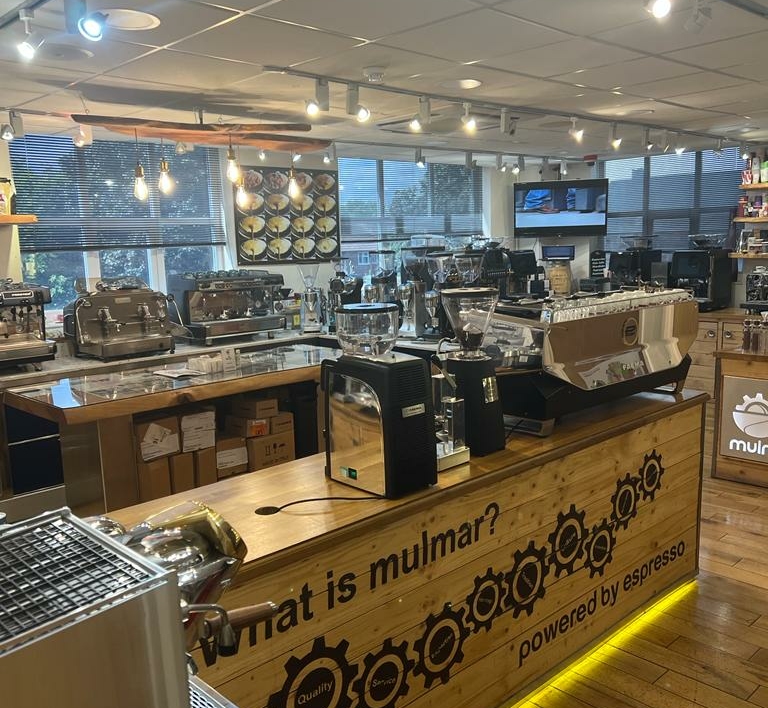 "Mulmar demonstrated at an early stage in our relationship that they are a true partner to Snowflake executing a great service from site selection advise, CAD design through to completion and ongoing service support at all our locations. "
ASAD KHAN , Founder & CEO of Snowflake Luxury Gelato