Favourite Seasonal Barista Drinks
It's the time of year when pumpkin spice lattes dominate the menu at the big chain coffee shops, but they're not the only autumn drinks you can order from your local barista or recreate with your espresso machine at home.
Let's take a look at some of the most popular types of coffee drinks for autumn and why their flavours are associated with this season.
Pumpkin Spice Latte
It's the headline act and easily one of the most popular types of coffee drinks in autumn, but if you've never had a pumpkin spice latte, what are you missing out on?
A pumpkin spice latte combines an espresso shot with pumpkin puree (or pumpkin pie flavoured sauce) and steamed milk, typically topped with whipped cream and 'pumpkin spices' such as cinnamon, nutmeg and ginger.
The baking spices alone make this a seasonal favourite right through until Christmas, but the addition of the pumpkin cements its place as an autumn coffee favourite.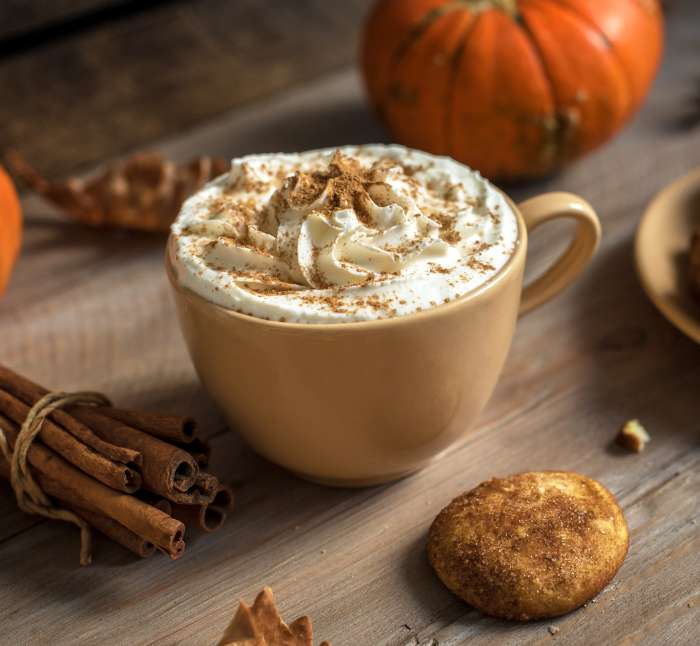 Apple Cider
Apple cider coffee doesn't have to be alcoholic, but again combines some of the favourite flavours of Fall with warming rich roast espresso.
Mix your morning coffee with apple juice, brown sugar, cinnamon and just a couple of cloves, and warm until the sugar has dissolved and the spices have steeped into the liquid.
Balance the different flavours to suit your personal taste, for a fruity coffee that's neither too sweet nor too spiced, but packed with autumnal aromas.
Chai Coffee
Chai is the Hindi word for tea and usually refers to a spiced black tea drink; however, chai coffee and particularly chai latte is growing in popularity as an alternative to pumpkin spice.
You can use almost any spices to jazz up your latte, but chai should always include cardamom, along with those baking spices such as cinnamon, cloves and ginger.
There's a long list of other options though, including star anise and fennel for a liquorice twist, fragrant coriander or even the heat of cayenne or chilli – it's completely up to you.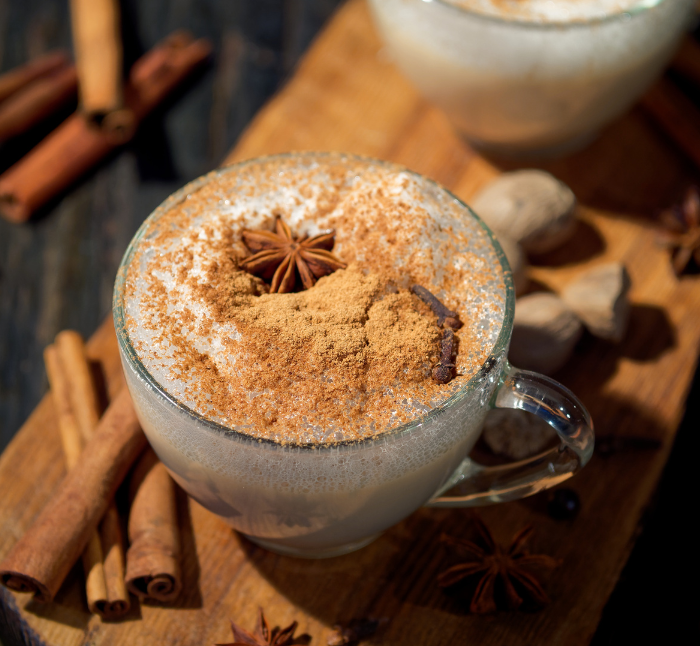 Maple Coffee
If you prefer to sweeten your espresso, try a maple coffee, the perfect accompaniment to pancakes on a cold autumn morning.
Just mix your espresso with milk, vanilla, cinnamon and maple syrup and every sip will transport you away to the vibrant Fall foliage of the Alberta Rocky Mountains.
Maple syrup has a distinctive taste but if you don't have any close to hand, you can substitute golden syrup, agave or runny honey for a similarly sweetened coffee.
Make Your Own
A professional espresso machine is your first step towards creating the next big thing in autumn coffee, with new types of coffee drinks trialled all over the world every year.
Try adding praline syrup to dark roast espresso to create a chestnut spiced coffee, sweetened with brown sugar.
Or go heavy on the ginger to create a sweet and spicy gingerbread latte topped with whipped cream.
Remember to use seasonal spices like cinnamon and nutmeg, along with sugar or syrup to restore the sweetness balance, and the world of autumn coffee drinks will truly be at your feet!