Why Your Fit Out is the Key to Repeat Business
Your cafe or restaurant fit out is an important part of your appeal for customers – and that's what keeps them coming back again and again.
By prioritising the standard of your fit out, you can give your restaurant repeat customers for a long time to come, to build your regular business instead of relying on new bookings.
Of course, a really good restaurant of cafe fit out will achieve both, attracting first-time visitors via word of mouth and an appealing impression on passers-by, while building repeat custom over the long term too.
This is all crucial for a sustainable business model, with new diners coming through your door all the time, but also a steady and ongoing income stream from your regulars.
In this fit out guide we take a look in more detail at some of the reasons why your cafe or restaurant fit out is one of the first and most important investments you'll make into your business.
Use of Space
It may seem obvious, but making the best use of space in your cafe or restaurant will naturally help to optimise your earnings too.
This can vary hugely, from convenience coffee shops where you may want to maximise occupancy and offer places to perch for just a few minutes, to Michelin-starred restaurants where the focus is on luxury and personal space.
Give some consideration to the location of your business and your expected turnover of customers. If most people will leave within 30 minutes or so, you need to fit out your cafe in a way that's easy to clean down and prepare for the next occupants of that seat or table.
If you provide sit-down meals and most patrons stay for 1-2 hours, or even longer with after-dinner drinks, then you're better able to concentrate on comfort and luxury, even if it takes a little longer to prepare the tables between breakfast, lunch and evening services.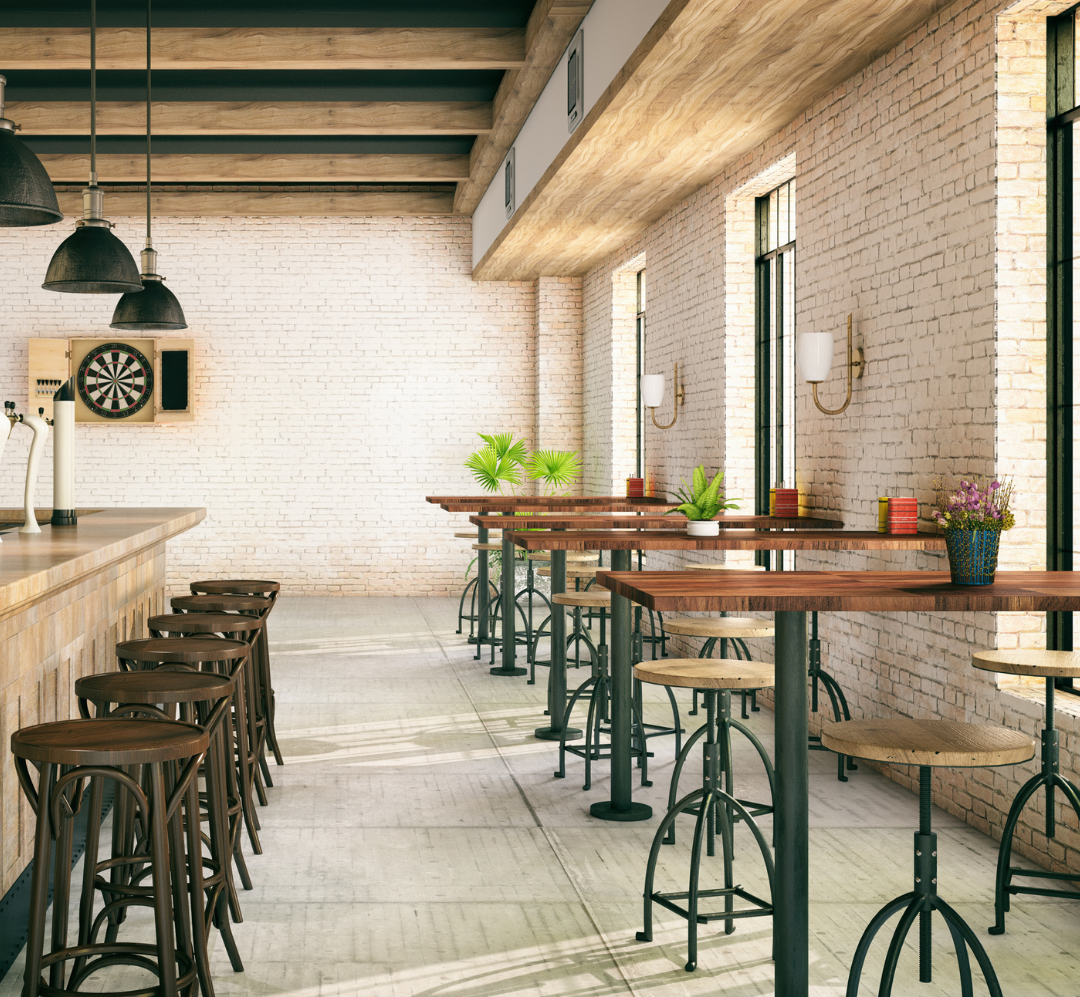 Sleek and Clean
Some restaurant fit out options are win-win for maintenance and customer perception alike, for example choosing chairs that slide easily under the tables.
This allows you to keep tables compact when not in use, and can make it easier to clean the floor around the table by sliding the chairs out of the way.
At the same time, it reduces obstacles for customers moving around your restaurant or cafe, for example if they need to approach the counter or go to the bathroom.
This is straightforward, but it's easy to order furniture only to find that the chair arms or table legs (or both) prevent the chairs from fitting under the tables, which instantly takes up so much more of your floor space.
Modern Materials
Choosing the right materials can create a modern aesthetic which, again, is easier to clean and keep looking at its best.
Nobody is expecting you to clad your entire dining area in stainless steel, but consider this and other stainless materials for counters, including preparation areas around your espresso machine or commercial coffee machine where you expect occasional milk spillages.
In some cases an industrial aesthetic is appropriate, including as part of a hipster chic fit out where materials and designs are often more brutalist.
Again, consider the type of establishment you want to operate, its location and customer base, as focusing on your nearby market will help to maximise repeat visits, especially from passers-by and other walk-ins.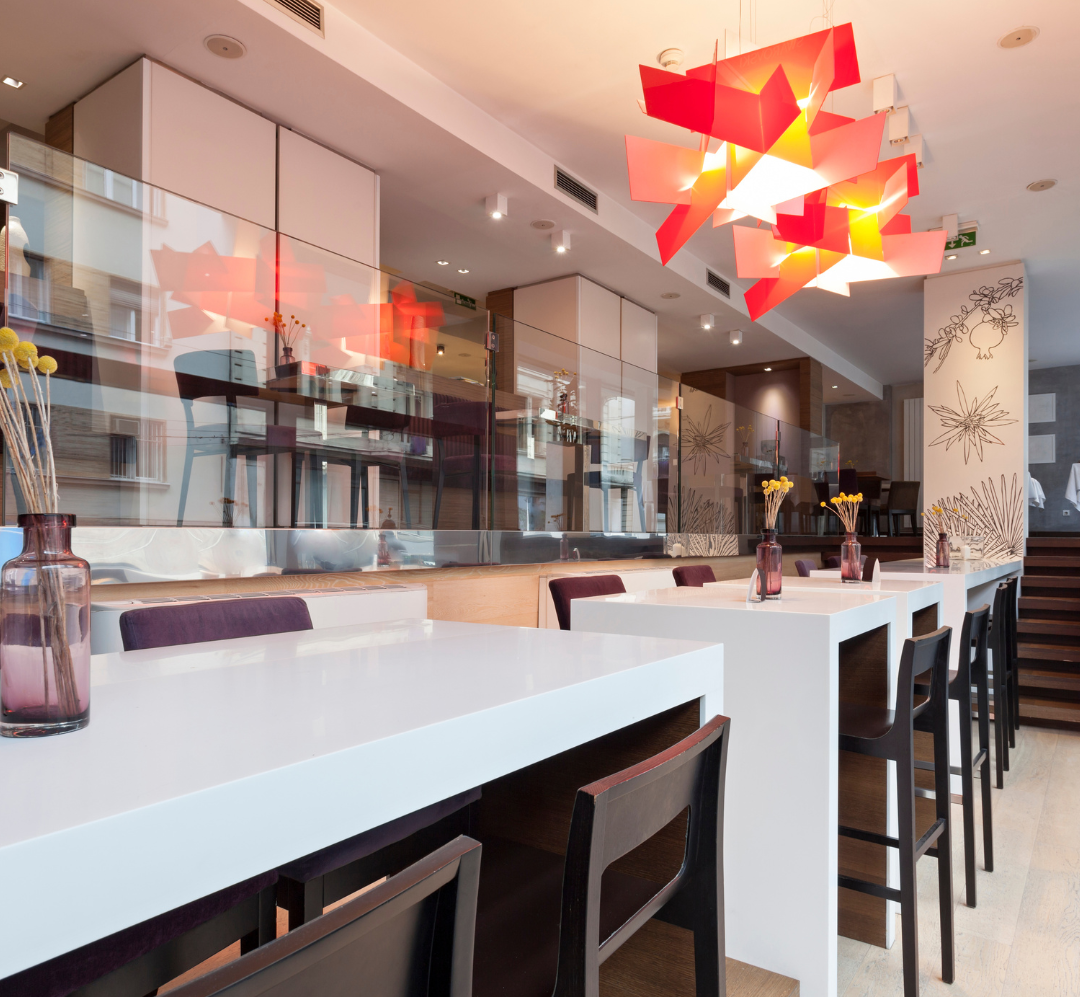 Make Time for Regulars
The right restaurant or cafe fit out can create time and space to talk to regular customers and build even more rapport, especially if they are frequently served by the same members of staff.
If you're targeting repeat custom, try to learn regulars' names – e.g. by writing it on their takeout coffee cup – and if you see the same people again and again, try to greet them by name (if you have a good enough memory!).
Not all customers will respond favourably to this, so exercise some judgment, but those who appreciate the extra personal touch are likely to feel significantly more loyalty as a result.
Your cafe fit out can help to facilitate all of this. Make counter areas welcoming and open, a place to lean in for a chat, rather than a physical barrier that separates customers from staff.
The position of your commercial coffee machine can also help, by putting employees within earshot of customers, so that you can continue the conversation while preparing their order.
Space to Serve
Finally, make sure your cafe or restaurant fit out leaves you enough space to serve your customers.
Your counters and other serving areas are the threshold between your kitchen and commercial coffee machine, and your dining area and customers.
Make sure you don't leave your counter cramped and uncomfortable. Don't assume there will only be one customer waiting at a time – make sure there's space for several.
Try not to clutter your counter with consumables like milk and sugar, or display stands for cupcakes and other snacks. Give these their own space, where they won't get in the way of actually serving customers.
It's all about making sure customers feel welcomed and valued, and not like they're getting in the way.
Put the quality of your service on an equal footing with the quality of your products, and you should see satisfied customers return time and time again.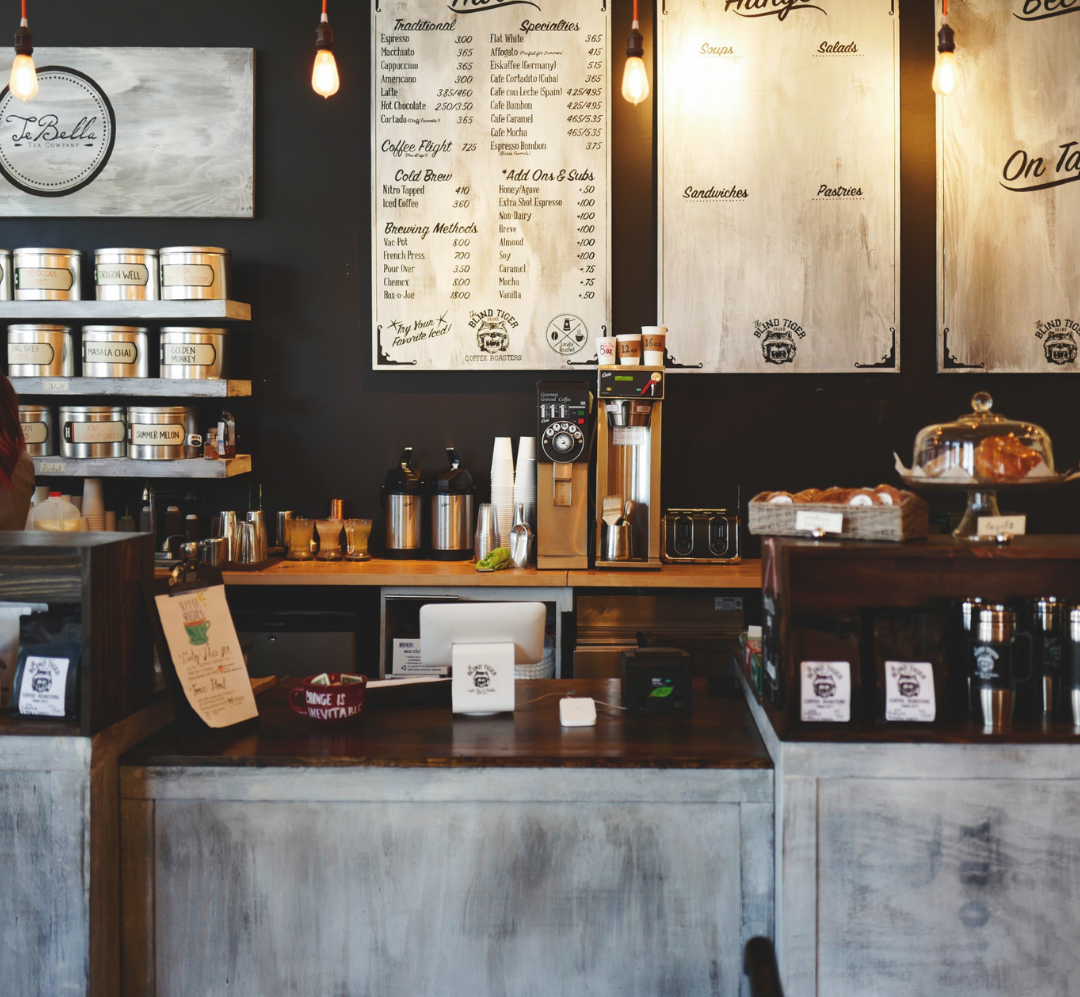 A Comfortable Queue
Last but not least, make sure it's clear where customers should queue while waiting to be served. In high-tourism locations like public parks, and high-footfall settings like train stations and airports, people will queue for quite a long time for a coffee and a snack.
Give them an organised, segregated queueing area where they're not winding in and out of tables, and you should find the majority of customers are in a better mood when they finally reach your counter.
Ask the Experts
To find out more about any aspect of our restaurant and cafe fit out service, or to ask us about anything covered in this restaurant fit out guide, please contact us and we'll be happy to help and lend a friendly ear.