Description
Why this espresso machine?
Whether you're a coffee specialist or a barista keeping up with high demand, the Faema E71 Touch coffee machine is here to meet all your needs. This intuitive coffee machine has been designed specifically for your broad target audience to deliver high-end quality hot drinks every time.
By utilising new technology, the E71 Touch interface creates the ease of an automatic experience with high standards guaranteed in every cup. The sleek and modern design, balanced with the customisable features, enhances any location.
Top Features:
User-friendly interface
With a large 4.3″ touchscreen, users can naviagte the system with speed and ease.
High-performing filter holders
These new filter holders maximise this machine to its full potential, giving it a high-level performance in times of heavy use.
Auto-steam and purge function
Automatically steam your milk while you make the perfect cup of coffee, while the purge function delivers the ideal detail clean after each use.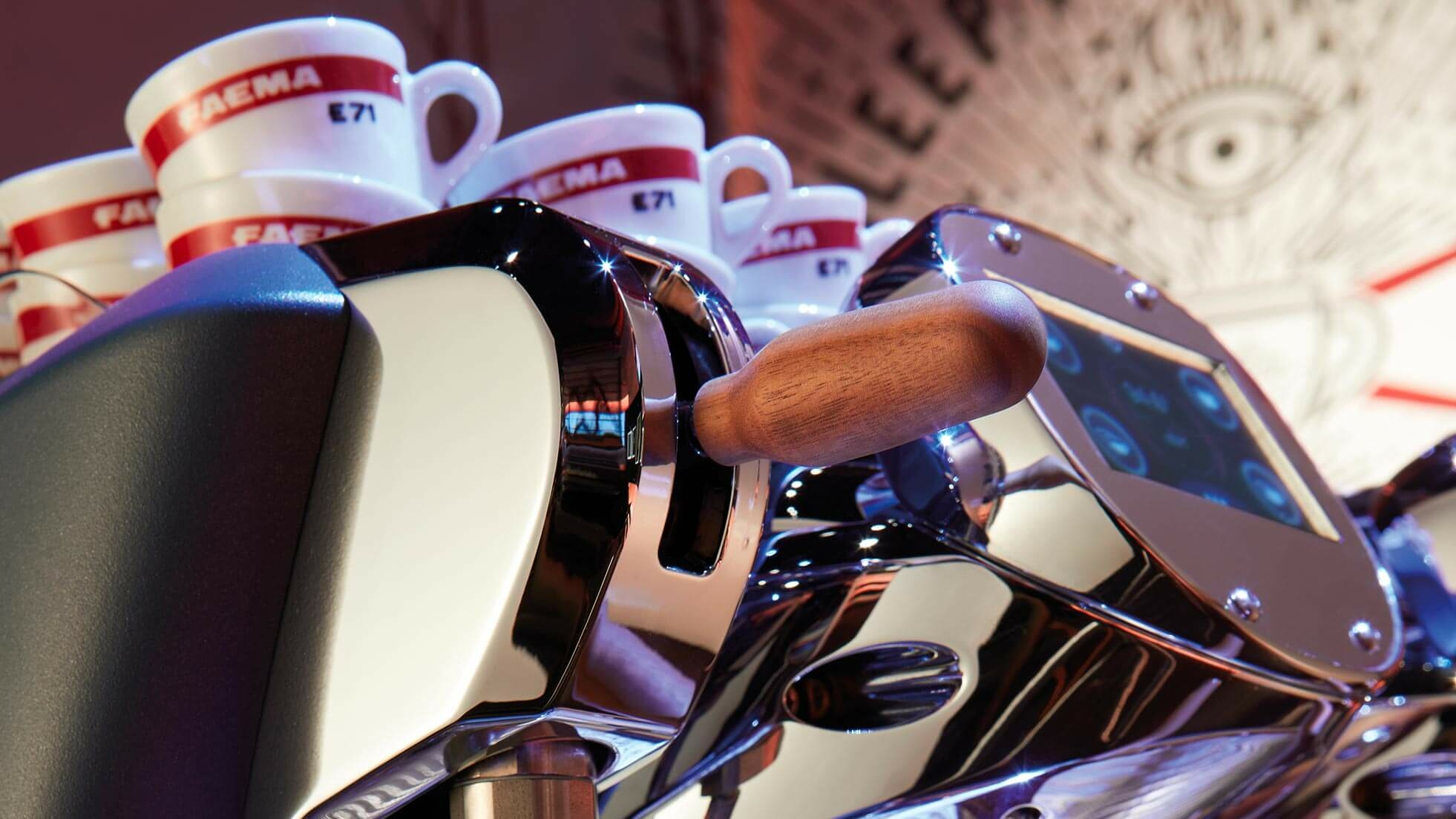 Find out more…
Created for major chains, the Faema E71 touch simplifies the work of any barista thanks to the functional touchscreen interface. With the 4.3" display, you can create high-standard coffee each time automatically.
This coffee machine combines new filter holders maximizing the ergonomics, and Auto-steam features creating ease through any rush hour or busy period. This intelligent coffee machine can be customised for all your needs, from communicating the dose of coffee that will be extracted to the adjustable steam output perfectly frothing milk in just a few quick steps.
Available in "Blue Pearl" enriched with wooden details or "Matt Black" with soft touch features.
Technical features:
GTi (Independent Boiler System)
Smartboiler
Energy Saving Mode
Ergonomic Cold Touch steam wands
AutoSteam Milk4
PGS & BDS connection to grinders
Cup4You App (Wifi Connection)