Description
Why this espresso machine?
The La Marzocco KB90 is the ideal coffee machine to allow you to work fast and efficiently while still delivering great coffee each use. This intelligent machine will automatically stop espresso extraction at the desired amount to ensure the target output has reached the cup.
This user-friendly machine, from design to taste, is made to ensure you never need to look elsewhere for a coffee machine. If you're looking for a machine that can keep up with your demanding workflow while delivering top-quality espresso every time, the La Marzocco KB90 is a perfect choice.
Top Features:
Pro-touch steam wand
This intuitive feature means the wand is always cool to the touch.
Steam flush
The steam flush keeps your coffee machine clean and ready to use time and time again.
Straight-in Portafilter
The KB90 features a straight-in portafilter design that eliminates the need for twisting, making it faster and easier to use.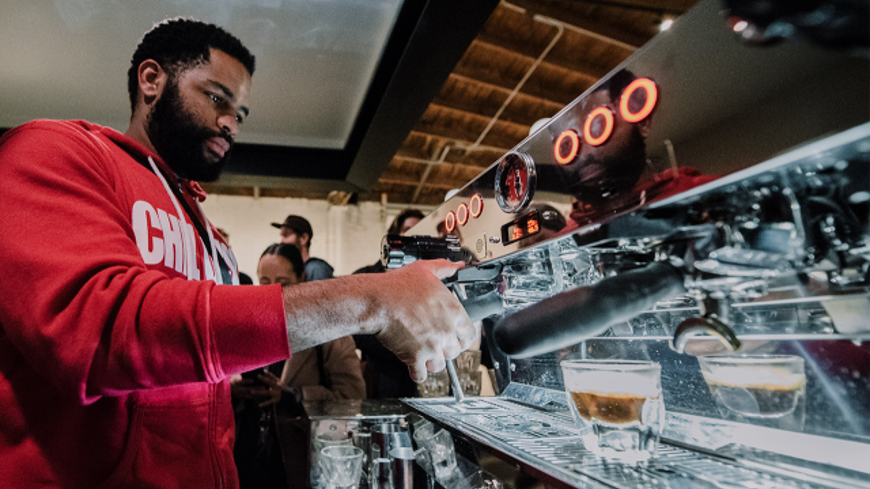 Find out more…
Overall, the La Marzocco KB90 is a powerful, advanced espresso machine that offers a range of features to help you craft delicious, high-quality espresso drinks with ease. With its advanced technology and user-friendly features, the KB90 is a top-of-the-line espresso machine that delivers consistent, high-quality shots of espresso, even during busy periods.
Technical features:
Straight in Portafilter
Steam Flush
Drip Prediction Algorithm
Familiar Linea PB Interface & Logic
Easy Rebuild Steam Valve
Pro Touch Steam Wand