Description
Why this coffee grinder?
This intuative grinder makes for a user-friendly experience each time you use it. Built with the user in mind, this grinder features excellent dose consistency, IoT connectivity, and a mind to barista ergonomics. Not only will you be getting a high-quality grind every time you use this machine, it's durable and eco friendly with more the 93% of the grinder weight comes from sustainable premium materials.
Top features:
IoT Connectivity
You can access your grind report in real-time on the Cloud.
Grind flow control system
Keeps the grounds from getting on the counter and helps achieve uniform grounds in your portafilter.
Double Fan Cooling System
Protect the coffee beans from heat exposure thus preserving the aroma of your coffee.
Consistent results
Optimal in-cup result, coffee after coffee.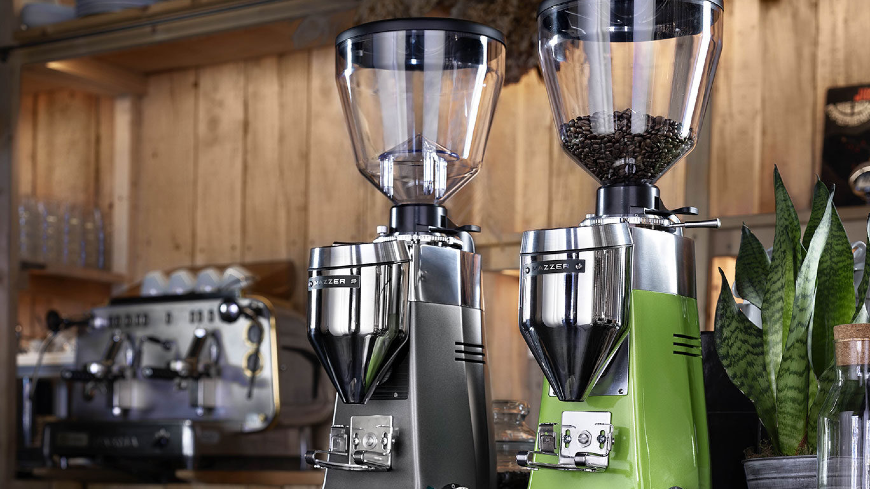 Find out more…
The coffee grinder's new design makes for high-precision CNC machine components. Everything in the Kony S is thought through to ensure you get quality coffee every use, from protecting the beans with the double cooling fan which protects the coffee from temperature exposure to its easy to clean features for ultimate usability.
Technical features:
Use: On Demand
Version: Electronic
Power: 450 watt
Grinding Adjustment: Stepless micrometric grinding adjustment
Burrs: Conical
Diameter standard burrs: 191C, Ø 63 mm (2 ½ inches)
Weight: 20 kg (44 lbs)
RPM: 420 rpm @50Hz | 500 rpm @60Hz
Body: Aluminum die casting
Hopper capacity: 1.3 kg (2.9 lbs)
GFC: hybrid damper, anticlumping damper
Cooling system: Double fan cooling system
IoT: Included
Output: Medium-High
Extraction method: Espresso
Recordable time settings: 3