Description
The stepless grinding adjustment and 83mm burrs ensure that this beautifully built machine is capable of working all day without missing a beat. The electronic model uses an electronic device to select the dose (it grinds on demand), and so every dose of coffee is fresh. Single and double dose with independent adjustment.
The Mazzer Major Electronic allows the barista to program a specific grind time for both a single and a double shot using the touch panel on top of the dosing chamber. The digital display on the panel shows your chosen shot time, as well as keeping record of total shots ground. The programmable single and double shot buttons can be set in .05 of a second increments. It grinds directly into your portafilter for minimal waste.
The Mazzer Major Timer has a variable timer control wheel on the side. The machine will grind coffee for the period that the timer is running and stops when it returns to zero. This can be adjusted for your requirements.
The brilliantly engineered Mazzer Major sits above the Super Jolly in the range and, at this level, is expected to be purchased purely for commercial use. However, now that people are more discerning about the coffee they drink at home, some are still bought for home use, particularly the electronic model.
Mazzer grinders are particularly well suited to busier commercial outlets where a Mini model may be too small or low powered, but where a Robur is not necessary. Many very busy coffee houses throughout Europe us the Mazzer Major as it sits pretty much smack in the middle of the Mazzer range and can therefore cope with the extra demands placed on it when your business expands or has seasonal fluctuations in volume.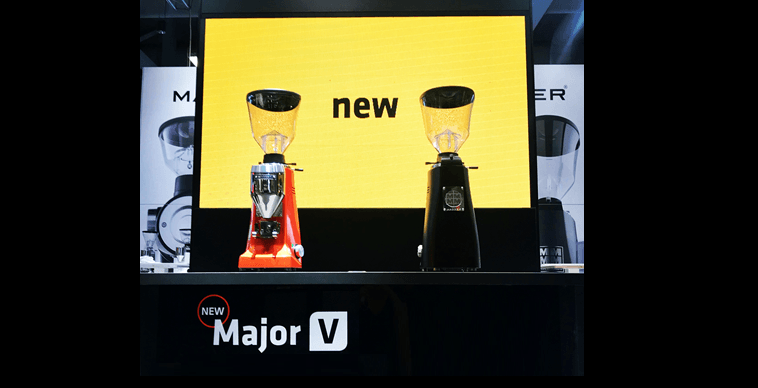 As with all Mazzer grinders, the infinite grind adjustment more than able to cope with anything from a really fine espresso to the coarser grind you'll need to produce cafetiere coffee. Another feature that is a big selling point for the Major is the hugely powerful 650w motor that will breeze through hopper after hopper of coffee beans without missing a beat.
The burrs are made using Swedish hardened steel and are considered within the industry to be among the best currently available, meaning they are more durable than many of its' competitors. The innovative design means they are very easy to calibrate and even easier to clean should you need to access the burrs themselves. Of course you can use cleaning crystals instead and this removes the need to even clean the burrs directly.
Ideal for medium to high volume use
Programmable push button operation for single and double shot grind
Flat blades with stepless micrometrical grind adjustment
grinding blade speed: 1600 rpm
Hopper capacity – 1.8kgs
Total weight – 20kgs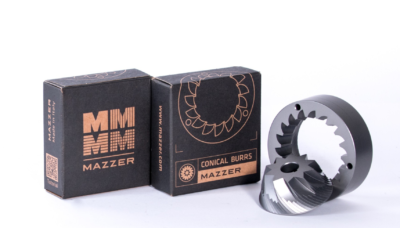 Additional Information
Dimensions
Electrical Options
202(W), 620(H), 312(D)
240V – 50Hz ~ 650W – 13Amps