Description
Why this coffee grinder?
Experience the next level of grinding excellence with the Robur S Coffee Grinder—a testament to Mazzer's commitment to delivering outstanding performance, versatility, and technological advancements in every cup. Its built-in memory board keeps track of coffee statistics, monitors maintenance updates, and integrates seamlessly with cloud platforms, making it a modern and forward-thinking grinder.
Top Features:
Powerful Performance
With a robust 900-watt motor and 71mm conical grinding burrs, this coffee grinder delivers unparalleled grinding performance. Its high-speed grinding capability, averaging 1 second per 5 grams for espresso, ensures efficiency even in the busiest coffee shops.
Precision and Consistency
The Robur S coffee grinder incorporates advanced technology to ensure precise and consistent grinding. With the user-friendly Memory Track system, you can easily adjust the grind settings to achieve the perfect consistency for your preferred brewing method.
Maximum Aroma Preservation
This coffee grinder features a double fan cooling system that protects the beans from temperature exposure, preserving the aroma.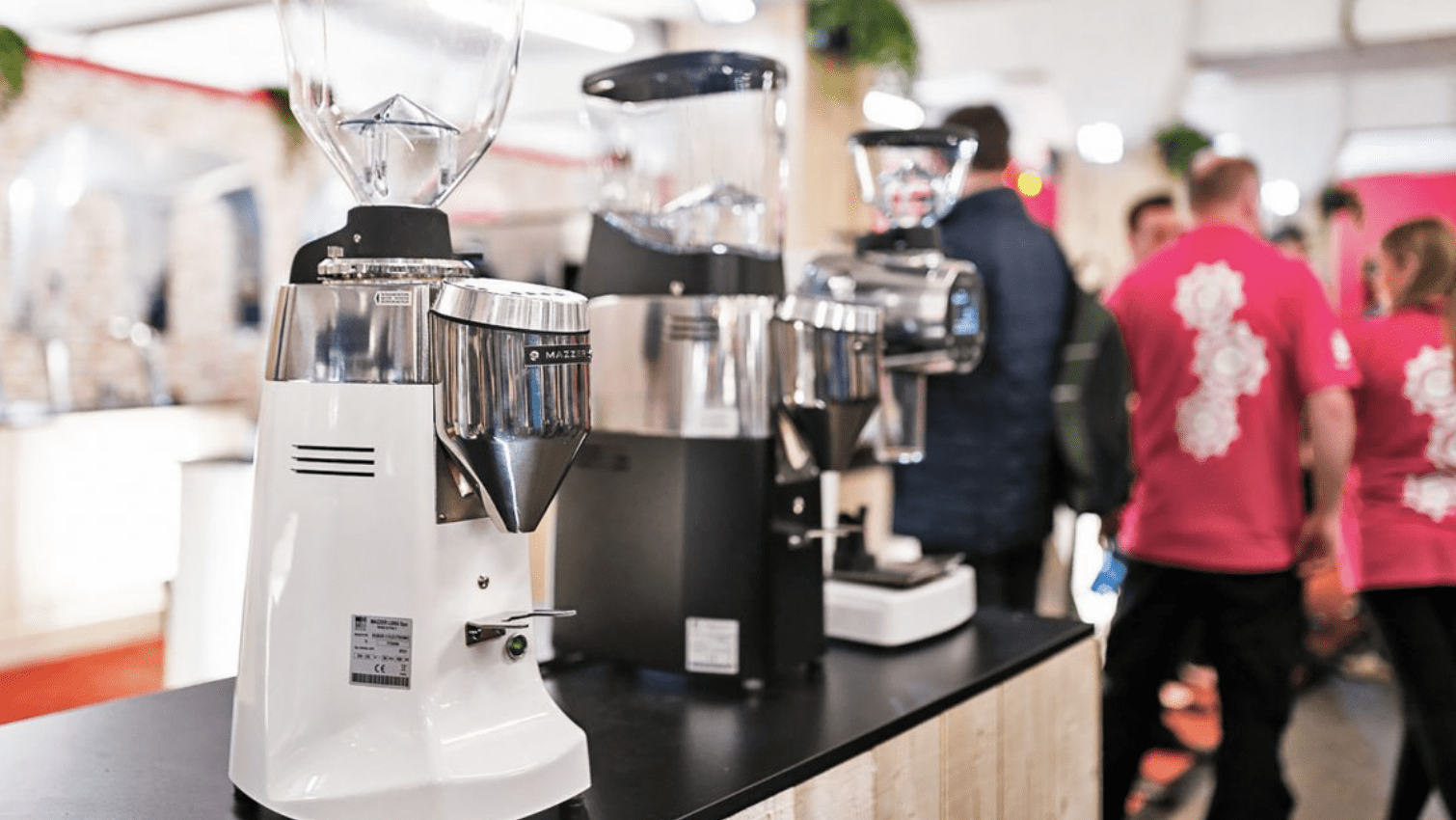 Find out more…
The Mazzer Robur S Coffee Grinder stands out with its powerful performance, precision and consistency, and its ability to preserve the aroma of your coffee, providing an exceptional grinding experience for coffee enthusiasts and professionals alike.
Technical Features:
Use: On Demand
Version: Electronic
Power: 800 watt
Grinding Adjustment: Stepless micrometric grinding adjustment
Burrs: Conical
Diameter Standard Burrs: 186C, Ø 71 mm – 2¾ inches
Weight: 28 kg (62 lbs)
RPM: 420 rpm @50Hz | 500 rpm @60Hz
Body: Aluminum Die Casting
Hopper Capacity: 1.6 kg (3.5 lbs)
GFC: Hybrid | Anticlumping | Antidust Dampers
Cooling system: Double fan cooling system and Split chassis
Output: High
Extraction Method: Espresso
Recordable time settings: 3