Description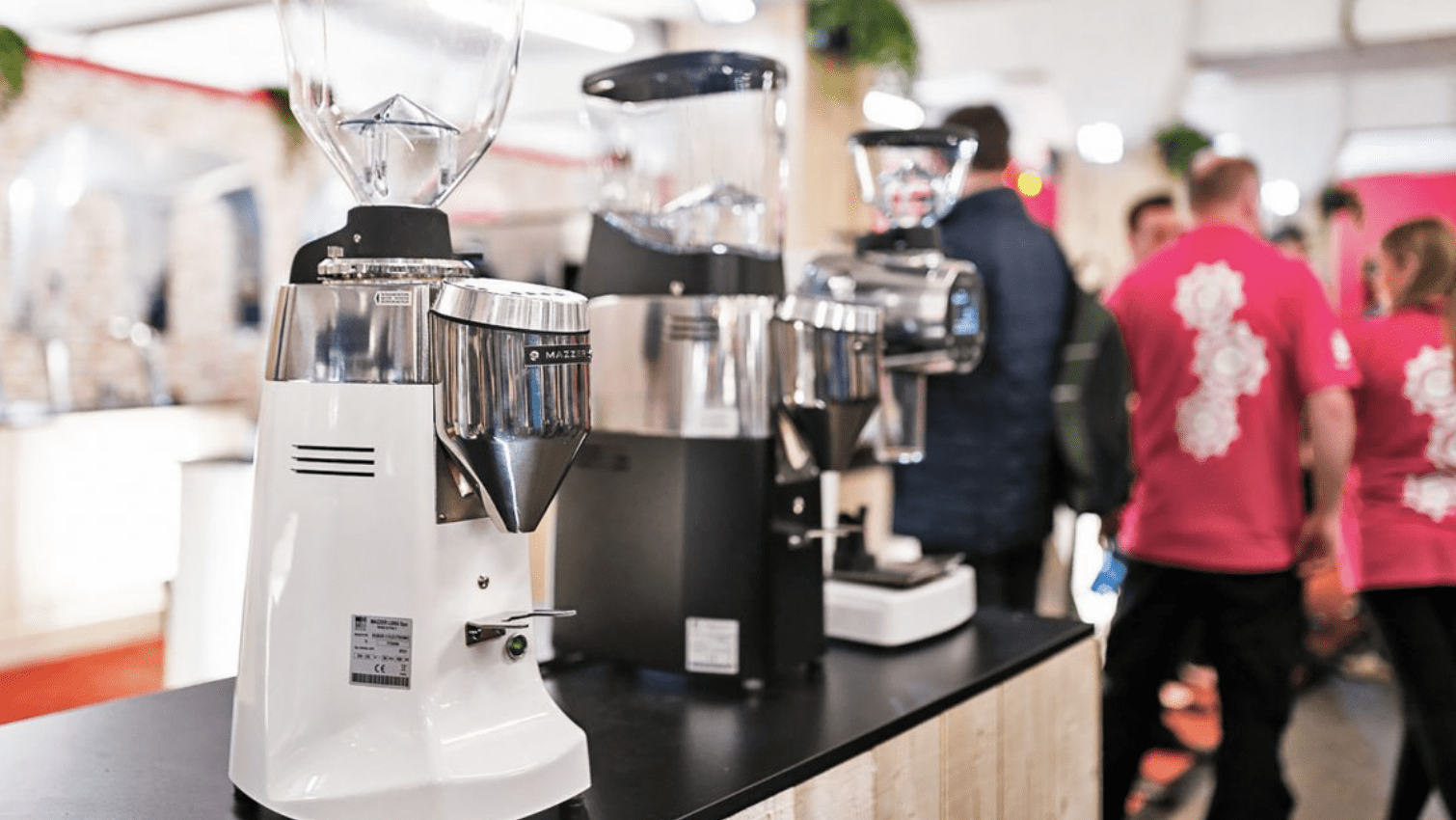 The new ROBUR S combines a high level of usability with superior performance. Responding to the needs of a busy café and integrating technological advances, the new grinder improves dose consistency and reduces coffee retention by 52%. It has an excellent grinding speed (average for espresso 1s/5g) with low RPM (420 RPM – 50 Hz). The special cooling system with double fan keeps coffee safe from temperature exposure, preserving maximum aroma. Robur S features an easy system for cleaning of the grinding chamber quickly and without losing your grind setting. Additionally, grinding adjustment is made easier thanks to the user-friendly Memory Track system. The new built‐in memory board can keep track of coffee statistics, tracks maintenance updates and it is cloud compatible.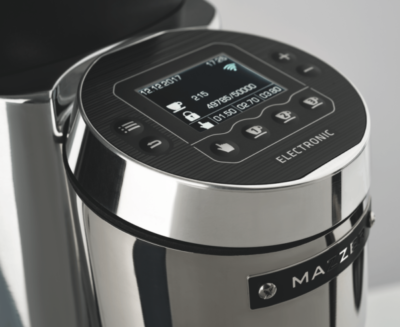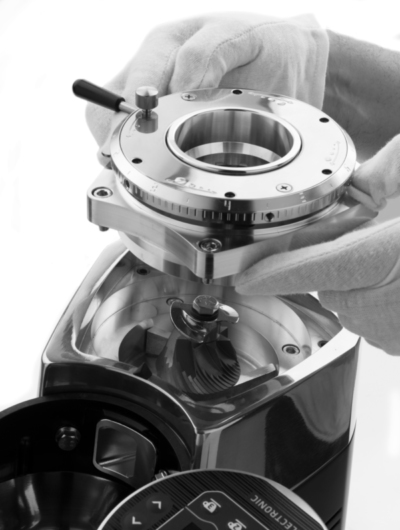 Many people love the conical burrs and low RPM (rotations per minute) of the Mazzer Robur, which ensures the coffee is exposed to less heat and therefore hold its freshness longer. The conical burrs are preferred by many baristas for allowing the full and complex flavours to be preserved during the grinding process.
The Mazzer Robur Electronic allows the barista to program a specific grind time for single, double and triple dose using the touch panel on top of the dosing chamber. The ergonomic graphic display on the panel shows your chosen shot time, as well as keeping record of total shots ground. The programmable dose buttons can be set in .05 of a second increments. It grinds directly into your portafilter for minimal waste.
The Pre-Tap Pause function helps to level down the coffee in the portafilter and have a better coffee distribution and even extraction in a fast-paced fashion.
The Mazzer Robur Automatic has no electronic programming pad and no timer wheel. Instead, the doser chamber is kept full at all times courtesy of a sensor that detects when coffee has been dispensed and automatically grinds more until the chamber is refilled. This is particularly useful in busy coffee shops where the baristas don't have time to wait for each dose to be ground.
Thanks to the powerful 900W motor turning at a very low speed, this grinder is quiet and powerful. The large 71mm conical burrs grind the coffee beans quickly, while the patented stepless micrometrical grinding mechanism allows infinite grind adjustment.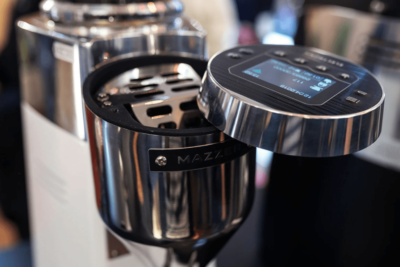 The build quality on Mazzer coffee grinders has to be seen to be believed, and you can rely on this grinder to provide many years of reliable service.
Ideal for high volume use
Programmable push button operation for single and double shot grind
Conical blades with stepless micrometrical grind adjustment
900 watt motor, 71mm conical grinder blades
Electronic dose adjustment
Digital display with shot counter. Ventilation device with electronic control to keep the motor cool.
Single and double dose with independent adjustment
Smooth, quiet operation
Large 1.8kg bean hopper
Additional Information
Dimensions
Electrical options
241mm (w) x 310mm (d) x 720mm (h)
240V – 50Hz ~ 900W – 13amps