Description
Why this coffee machine?
No matter your location the Faema X15 compact coffee machine combines clever design with outstanding technology. With 96 recipes, you'll never be short on choice or need to compromise on quality. With customizable steps at every turn, this machine is easy to use, with simple navigation, and you can even set favourites to treat yourself to your ideal beverage every time.
You can experience real, delicious Italian espresso every lunch break.
Top Features:
Cup4You
Thanks to this innovative application, you can experience unique interaction with this coffee machine through your smartphone or tablet.
Energy-saving mode
The boiler pressure will lower, allowing coffee not to be brewed for a period of time to save on energy.
Flexible menu choice
With its 96 recipes and choice of fresh or powdered milk, you can completely customize your experience.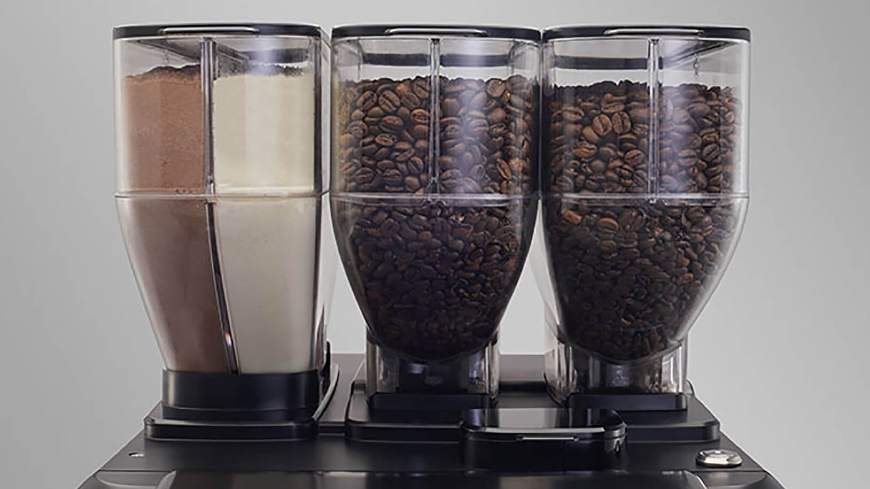 Find out more…
The X15 machine is the ideal choice for hotels, offices and small businesses. Intuitive and professional, this coffee machine is perfect for locations that require medium -low daily capacity. With the WIFI connection this machine offers, you can remotely monitor the features and performance without any physical interaction.Its 7″ touchscreen inteface displays recipies and intuative icons to ensure the most user-friendly and simple process.
Models:
S10 – Manual Steam Wand
CP10 – Manual Steam Wand and MilkPS
CP11 – MilkPS Only (No Steam Wand)
CS10 – Solubles Hopper, Manual Steam Wand and MilkPS
CS11 – Solubles Hopper and MilkPS Only (No Steam Wand)
CS21 – Double Soluble Hopper and MilkPS Only (No Steam Wand)
2S21 – Double Soluble Hopper Only (No Steam Wand or MilkPS)
(see Technical Data for each model and comparison table in Brochure in "Downloads" tab)
Technical features:
Smartboiler
Energy Saving Mode
Automatic Washing Cleaning (AWS)
Milk Precision System
Cup4You App (Wifi Connection)