Description
Experience in high-quality coffee
Thanks to the preheated, completely metal group head, you can achieve outstanding results, even for single-origin and specialty coffee, with a guarantee of consistent extraction over time.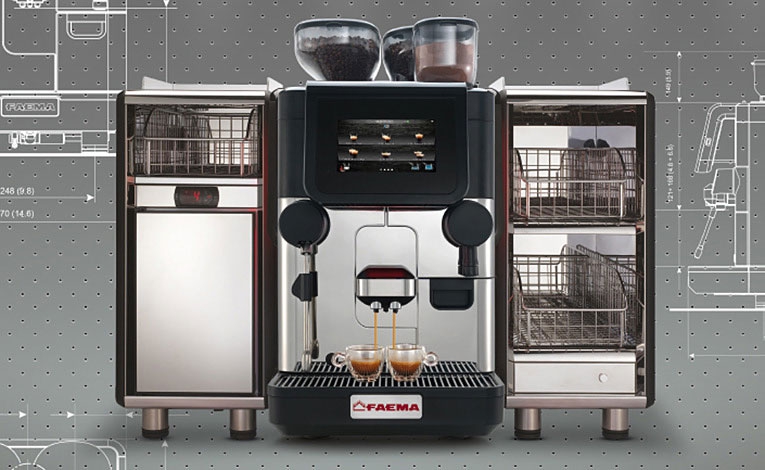 Outstanding performance in an optimal space
FAEMA X20 can be configured in Power Station mode for simultaneous supply of milk-based beverages from two adjacent machines, using only one fridge and thus optimising the work space. X20 Power Station allows you to maximise performance for optimal management of warm milk-based beverages.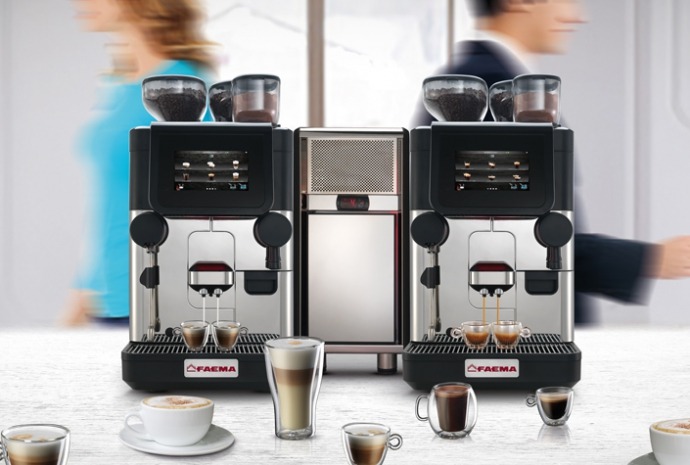 Large drinks menu and personalisierbare oberfläche
The X20's 7-inch touchscreen display allows you to see different options on the drinks menu (pre-selection and Group Mode) and to customise images displayed by the machine (such as screen savers and during beverage dispensing). You can also assist the customer when choosing their drink with video clips and animations.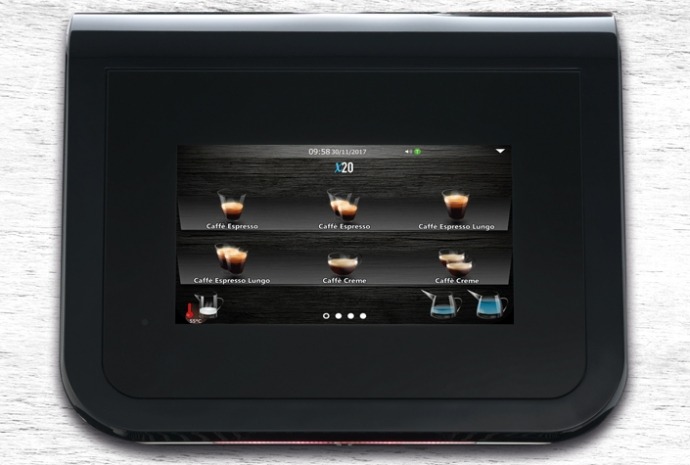 Touch Screen
Tempered glass.
Capacitive Touchscreen panel with 7-inch TFT'.
RGB lights on the supply area.
Using a USB stick, you can add customised images of drinks, video clips and screen savers.
Standard bidirectional Wi-Fi connection.
Models:
MilkPS – CP/10 – Manual Steam
MilkPS – CP/11 – Customer Facing / No Steam Wand
MilkPS – Chocolate CS/10 – Manual Steam
MilkPS – Chocolate CS/11 – Customer Facing / No Steam Wand
Turbosteam – S/10 – autosteam for milk frothing and heating without manual intervention
Additional Information
Dimensions
Electrical options
370mm x 620mm x 762mm
240V – 50Hz ~ 3800W – 32 amp single phase
415V – 50Hz ~ 3800W – 16 amp three phase
Features
User friendly, superautomatic espresso, 7" touch screen for an easy machine use. Up to 24 drink selections, Pre-selection mode available, Equipped with the patented Smart Boiler technology, Teflon coated hot water wand (dosed delivery), 2 grinder-dosers featuring titanium coated high-performance grinding burrs, PGS (Perfect Grinding System): the PGS system allows minimizing the grind adjustment. During coffee delivery, the machine constantly keeps monitored all parameters of extraction and when required it adjusts the grind and dose of the ground coffee automatically, Be-directional Wi-Fi connectivity and USB port.
Optional Features
Cappuccino System for one-step cappuccino and latte simply touching the desired selection, equipped with the exclusive Milk Precision System (MilkPS), AWS (Automatic Washing System): the milk circuit wash cycle is fully automatic, AutoSteam Milk4 Cold Touch, Manual Steam wand, Chocolate System for soluble cocoa