Description
Why this coffee machine?
This high-tech coffee machine is fully automatic, making all user's experiences simple yet effective. With its modern and elegant design, this machine is the perfect addition that doesn't skip on quality for style. The intuitive two display screens interacting with each other ensures every time you use one, the other is in tune, and the machine works with you. Combining all the machine's features makes for an easy and adaptable experience for everyone, from untrained staff members to skilled baristas.
Key Features:
Internet of Things (IOT)
From Milan to Shanghai, you can communicate with the X60 remotely. You can customise the display, recipes and meanwhile analyse all the data related to consumption and counters.
Perfect Grinding System
This smart machine can adjust its grinding making sure your cup of coffee perfectly suits your taste, every time.
Cup4You
Thanks to this innovative application, you can experience unique interaction with this coffee machine through your Smartphone or tablet.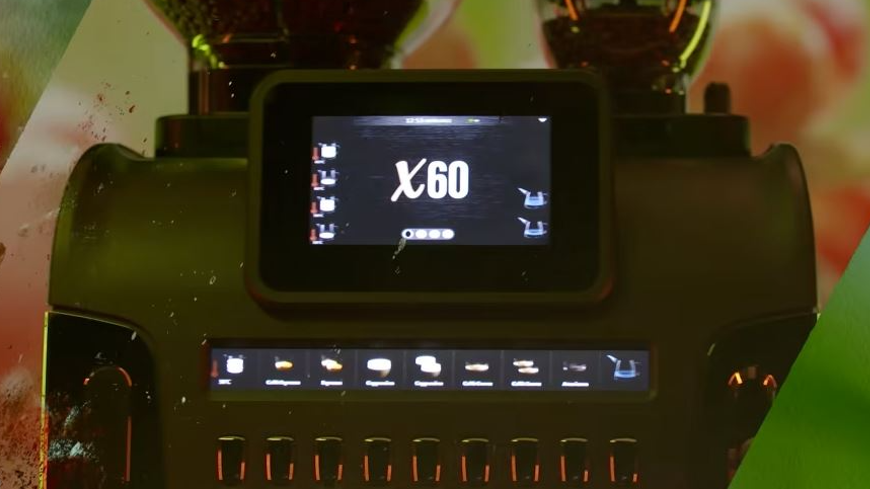 Find out more…
With real Italian espresso, the Faema X60 brings professional coffee into the palm of your hand. No matter the taste or preference, the X60 is an ideal choice for any location looking for a high-performing coffee machine. Every aspect of this machine, has been thoroughly thought through to deliver excellent beverages while utlizing technology to make the process even easier. From making use of WIFI to two displays, everything about the X60 has been made with the user in mind. This forward-thinking coffee machine is what the future of coffee looks like.
Models:
S100
S100 AutoSteam
S100 MilkPS AutoSteam
(see Technical Data for each model in "Downloads" tab)
Technical features:
Thermobalance System / Thermodrive
Ergonomic Cold Touch steam wands
AutoSteam Milk4
Smartboiler
Perfect Grinding System (PGS)
Energy Saving Mode
Automatic Washing Cleaning (AWS)
Milk Precision System
Cup4You