Description
Why this Multitap?
With its height-adjustable housing, integrated secondary cooling, LED lighting, and free-flow capability, this multitap offers unmatched versatility. It also features a user-friendly USB interface, multilanguage support, and convenient code input for management functions. Plus, with the modern configuration software and evaluation directly displayed on the buttons, managing and customizing your beverage options has never been easier. Maintaining hygiene is of utmost importance, and the Multitap ensures a high level of cleanliness. Its integrated flushing system guarantees that the dispense heads are thoroughly cleaned after each use, eliminating any potential cross-contamination.
Top Features:
Height Adjustable Housing
The multitap comes with a height adjustable housing, allowing you to easily adapt it to different containers or cup sizes for seamless dispensing.
Integrated Secondary Cooling
With its integrated secondary cooling system, the multitap ensures that your beverages stay refreshingly chilled, delivering the perfect temperature every time.
LED Lighting
The multitap features vibrant LED lighting, adding a touch of modern aesthetics to your beverage station while also providing visibility and enhancing the overall ambiance.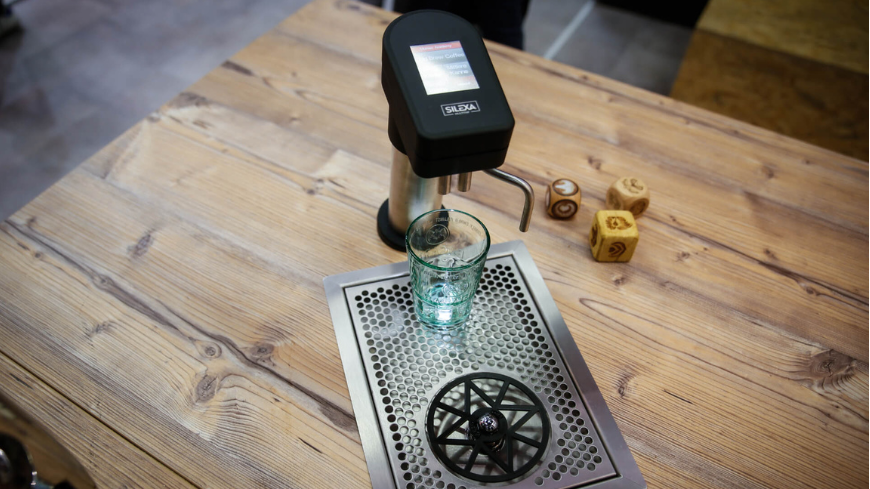 Find out more…
With its combination of functionality, style, and cleanliness, the Silexa Multitap is the go-to choice for those seeking a reliable and efficient beverage dispensing solution. Upgrade to the Silexa Multitap and experience the future of beverage dispensing today.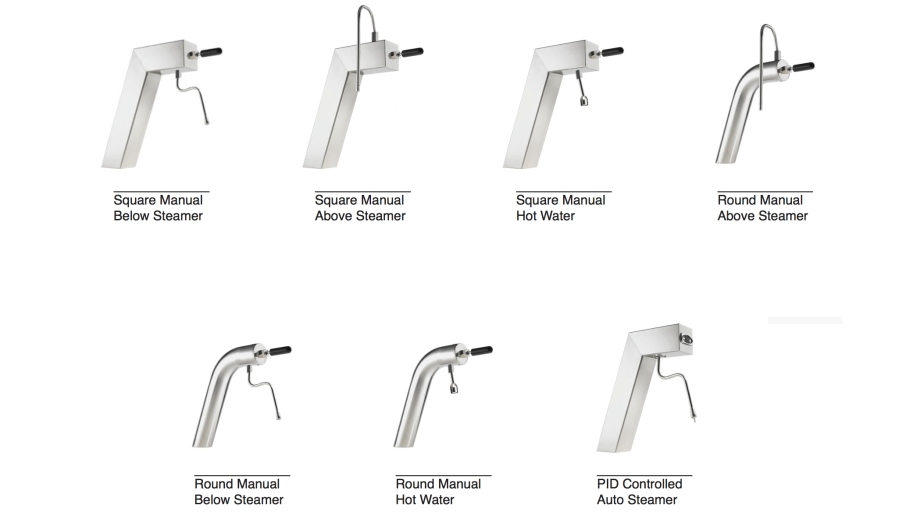 VIPER STEAMERS
The Viper is an independent steamer which is separate from the coffee machine, it gives flexibility and increases the output by allowing the Viper to constantly steam milk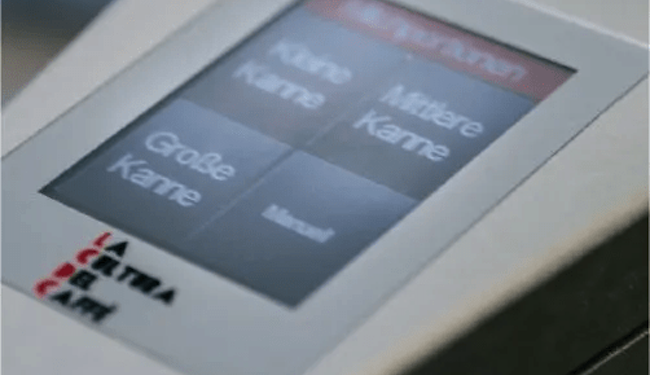 BARISTA MILK MATE
With coffee machine manufacturers clamouring to be the first to produce a zero coffee wastage machine, milk usage and wastage has become ever important. The UK market is about to see the highly innovative, ultra-modern Barista Milk Mate.